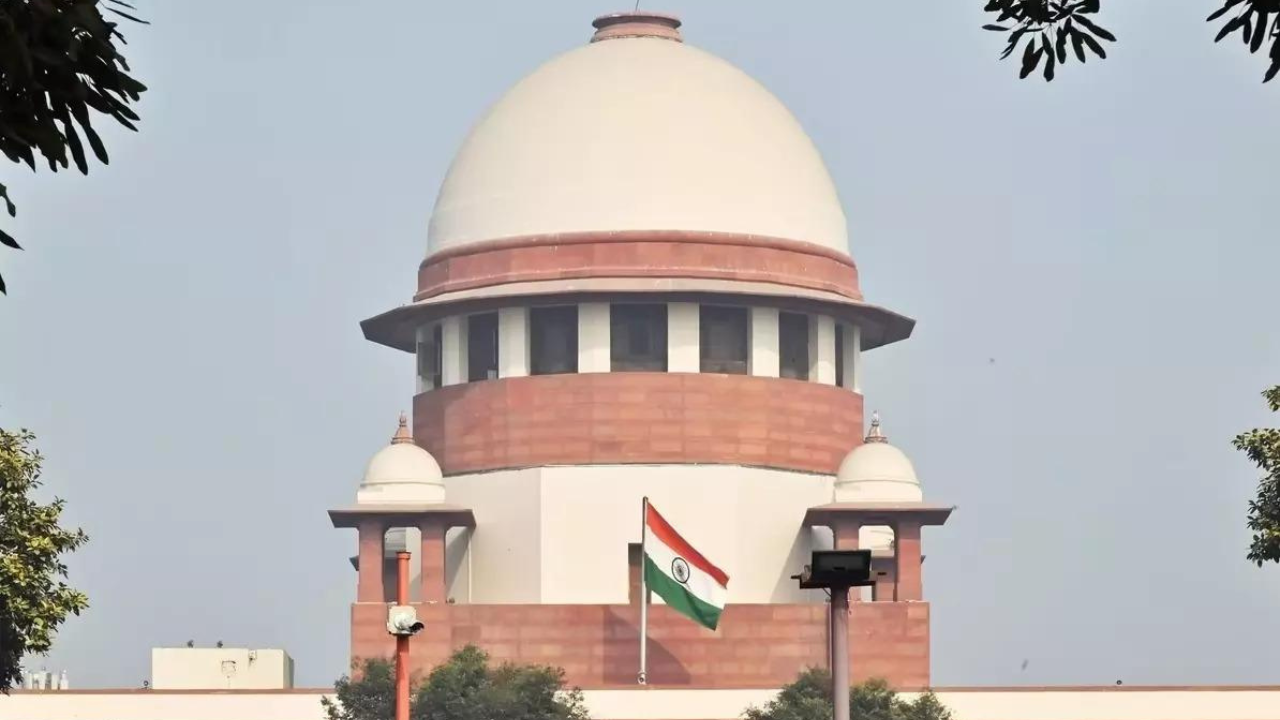 NEW DELHI: The Supreme Court on Tuesday refused to examine the soundness of corporate funding of political parties while determining the validity of the contentious electoral bond route of anonymous donations by big companies, a policy which petitioners claimed had conferred huge financial advantage on parties in office at the Centre and states during elections.
Appearing for a petitioner, Congress functionary Jaya Thakur, senior advocate Kapil Sibal told a bench of Chief Justice D Y Chandrachud and Justices Sanjiv Khanna, Bhushan R Gavai, J B Pardiwala and Manoj Misra that corporate funding through electoral bonds had no connection with the electoral process and was used by parties to wield power in the political arena as "capital is power" in every sector, including politics.
How could corporate houses donate to political parties without informing their shareholders, he asked. Electoral bonds are designed to keep the identity of donors confidential, so a shareholder will not be informed about money going from the company, he said.
"From personal experience, I can inform the court that no one donates huge sums running into crores without informing the political party and what quid pro quo the donor expects. This is punishable under both the Prevention of Corruption Act and the Prevention of Money Laundering Act as paying money in expectation of a favour is an offence under these laws. But because the donor's identity in electoral bonds is kept confidential, it is an instrument to encourage crime," Sibal said.
The CJI-led bench said, "The petitions do not challenge the validity of corporate funding of political parties. We are not going into that area. But we can examine whether corporations should be required to inform shareholders prior to making donations to political parties through electoral bonds."
The bench also posed a question to the attorney general and the solicitor general on the misuse of electoral bonds, notwithstanding the KYC requirement for the purchaser of such bonds.
Corporate funding is as old as the freedom struggle when the Birlas were the biggest financiers of the Indian National Congress. With time, the clout of big business houses increased and in 1969, the Indira Gandhi government banned corporate funding of political parties. This gave rise to suitcase funding and rampant use of black money to please political masters. In 1985, the Rajiv Gandhi government amended Section 293 of the Companies Act to allow corporations to donate 5% of their average earnings in the past three years to political parties.
The Manmohan Singh-led UPA government, in which Sibal was a minister, increased the limit to 7.5%. Sibal as a minister in the UPA government had coined the zero-loss theory for arbitrary allocation of 2G spectrum allocations to corporate houses prior to the SC quashing all such licences. As a minister, he had also defended the arbitrary allocation of coal blocks to business houses. Arguments will continue on Wednesday.