The Healing Power of Spices: Enhancing Heart Health Naturally
Turmeric, a bright yellow spice derived from the rhizome of the Curcuma longa plant, has gained recognition for its potential benefits in promoting heart health. It contains an active compound called curcumin, which has been the subject of numerous studies and research related to its effects on cardiovascular well-being.
Here are some ways in which turmeric may contribute to heart health:
Anti-Inflammatory Properties: Curcumin is known for its anti-inflammatory properties. Chronic inflammation is linked to various heart conditions, such as atherosclerosis, which is the buildup of plaque in the arteries. Turmeric's anti-inflammatory effects may help reduce the risk of heart disease by mitigating inflammation.
Antioxidant Effects: Turmeric is rich in antioxidants, which can help protect the heart from damage caused by harmful free radicals. By neutralizing these free radicals, turmeric may play a role in preventing oxidative stress, which is a risk factor for heart disease.
Improved Cholesterol Levels: Some studies suggest that curcumin can help lower levels of LDL (bad) cholesterol, which is associated with an increased risk of heart disease. It may also boost HDL (good) cholesterol levels, further benefiting heart health.
Blood Pressure Regulation: Turmeric may have a positive impact on blood pressure regulation. High blood pressure is a significant risk factor for heart disease, and turmeric's potential ability to help maintain healthy blood pressure levels is a promising aspect of its heart-protective effects.
Endothelial Function: The endothelium is the lining of blood vessels and plays a vital role in regulating blood flow. Curcumin has been shown to enhance endothelial function, promoting healthy blood vessel function and reducing the risk of arterial dysfunction.
Anti-Platelet Activity: Turmeric may have mild anti-platelet effects, which means it can help prevent excessive blood clotting. This can be important in reducing the risk of heart attacks and strokes.
It's important to note that while the potential benefits of turmeric for heart health are promising, it should not be considered a standalone treatment for heart conditions. A balanced diet, regular exercise, and other lifestyle factors also play crucial roles in maintaining a healthy heart. Before making any significant dietary changes or incorporating supplements like turmeric, it's advisable to consult with a healthcare professional, especially if you have existing heart conditions or are taking medications.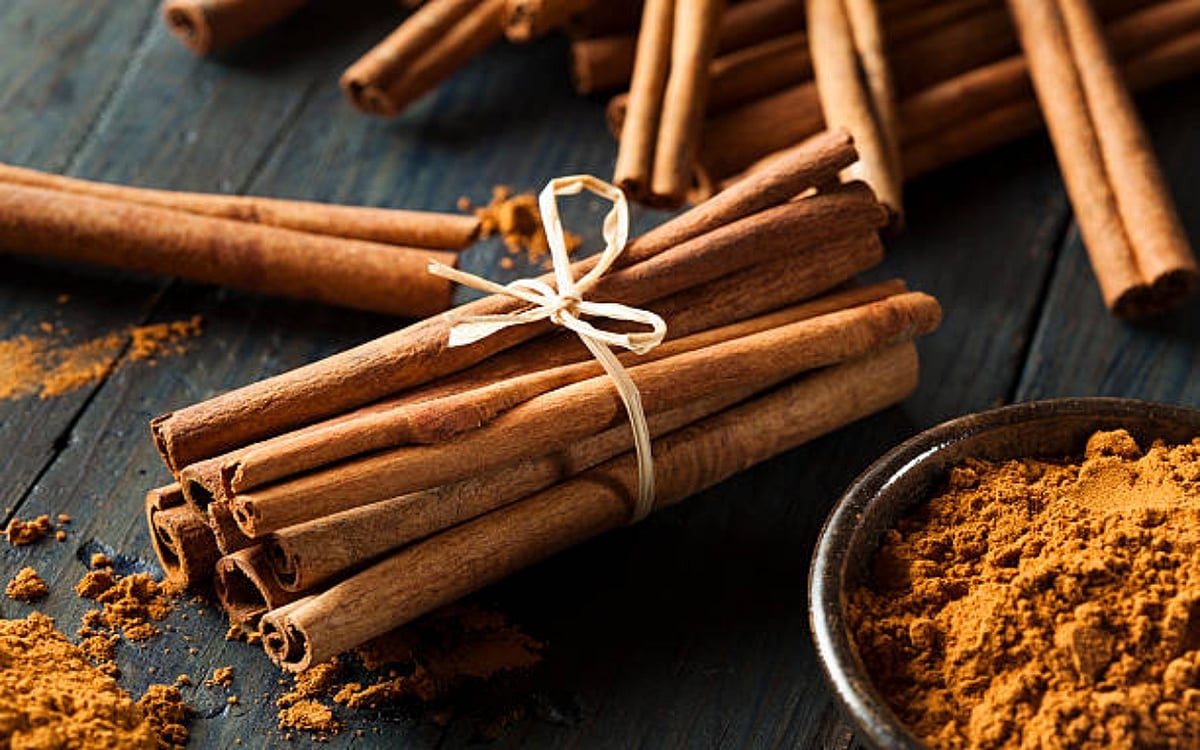 Integrating these spices into your diet may assist in enhancing heart health. Nevertheless, if you have known allergies to these foods, it's crucial to seek guidance from your doctor before adding them to your meals. Additionally, prioritizing a nutritious diet and engaging in consistent exercise routines remains essential for the improvement of heart health.